Hi there!
Recently LEVEL-DESIGN.org was getting very close to being shut down. The reason behind the decision to stop working on the website was simple: I cannot dedicate more funds and time to the website maintenance. On the other hand, it would be a shame to get rid of such a rich knowledge and reference base. This website is functioning since 2009. It's already 8 years. Instead of closing down the page, I decided to come up with changes.
I found a way to dedicate more time to the website, getting new layout and logos, create own content that will bring huge value to the visitors and get more regular updates but the he funding part was hard to bypass. Patreon came with great tools that may help here. I decided to ask for support from you guys – people that are can support LEVEL-DESIGN.org.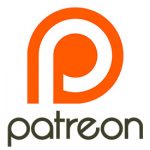 I decided to run a Patreon page. For those who don't know what it is: Patreon lets people donate few dollars per month to a person that creates content for them. LEVEL-DESIGN.org Patreon page can be found here:
LEVEL-DESIGN.org already has 4 patrons (woohoo, thank you!) and it's getting close to get funds for the servers and domain! There are no rewards yet but I'll figure something out soon. Currently, your donation is a reward for me. Feel free to ask me about anything design-related. I hope I can help you. I owe you that and I appreciate that you found my "work" on this website useful. Thank you very much! For me, this is a different kind of motivation, it's way stronger because I don't want to let you down and waste your hard earned money.
Cheers!
Mateusz Piaskiewicz